Skin Care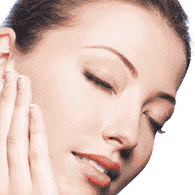 Organic & certified organic skin care. We developed our skin care when client after client - including top spas - asked us to create a natural line that - provided immediate, visible results.
We invite you to experience our gentle and effective, bio-active and certified organic lines of restorative skin care products and contact us for suggestions.
And remember you may select our powerful Boosters to instantly customize your items for your specific skin issues at no extra charge!

---
Refine Search