Essential Oil Diffuser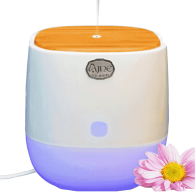 What is an essential oil diffuser? An essential oil diffuser emits essential oils into the air to scent a space. To learn more about the oil diffuser types and technology and why the prices are different for each, click here.
We invite you to visit our informational Diffusion page to learn more about aroma diffusion. Or to see an example of a famous client that we developed a scent and diffuser system for, click here.

---
Showing 1 to 4 of 4 (1 Pages)