Home and Office Samples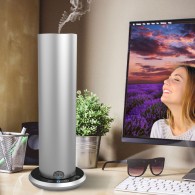 Try before you buy. We invite you to experience our incredible home and worplace scent sampling program in generous 3ml samples that allow you to smell the scent and make sure you love it before you purchase a full size. If you have a diffuser, it's plenty to actually try in your machine. And the cost is 100% applicable to a future purchase.
Scroll down to see our offerings.
---
Showing 1 to 1 of 1 (1 Pages)