Why Water-Filled Aroma Diffusers are Bad Voodoo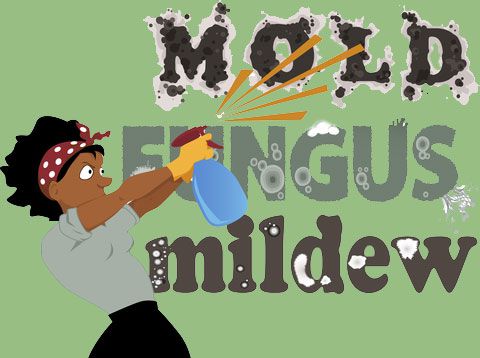 Water is the most valuable substance on Earth. A few days without it, we'd all be in trouble. But if you want to scent your home, water is to diffusers what the flu bug is to your health. It's bad juju.

Let me say it even more clearly. If you have a diffuser that uses water, you (and your family and friends) are probably best off to fill it with dirt and make a planter out of it. Why? Mold. According to tests performed by Consumer reports, unless you clean it daily, it's going to emit mold into your space. Breathing mold isn't good! Even models advertised as "germ-free" and "anti-bacterial" produced mold in Consumer Report's tests. On an aside…I'm still waiting to meet the person that cleans their diffuser daily. I bet TV's Adrian Monk would clean it!

The EPA says that preventing moisture in indoor air is the primary consideration to avoid mold.

Yet ultrasonic diffusers – the ones that use water – have become a top seller for indoor home scenting. They are cheap. They are quiet. They are attractive. And they are economical because it only takes a few drops of essential oil to add some scent to your space. Sounds great, right?

Not so fast! Person after person kept telling us that someone in their home was experiencing respiratory issues. We began to take notice. "My diffuser could be putting out mold? But doesn't the essential oil in it clean the air?" they would ask. Well, no it doesn't. (For more on cleaning air – read this.)

First, ultrasonic diffusers are not really diffusers. They are humidifiers or vaporizers. You pour in water. Add a few drops of essential oil. A tiny ceramic pin vibrates the water ultrasonically causing it to mist out as a cool fog. What is coming out is not scent. It's 99.9% water vapor with parts per million of the scent you put in.

You would have to mix 33% to 50% essential oil to water to preserve or sanitize the water. But, essential oil and water don't mix. They separate like oil and vinegar. So even if the essential oil vaporized, (and it likely won't) it would be very expensive to run. You've seen how much liquid ultrasonics use.

Want a better solution? Get a nebulizing diffuser. Don't buy the ones with the glass bulbs. The tiny tubes clog or the glass breaks. Buy the type with a built in programmable timer. They make bursts of essential oil with selectable periods of rest in between. This repeats per your settings. The intervals conserve essential oil making it very cost effective. It micronizes the pure oils to a size so small that they scent spaces very efficiently. Some cost pennies per day to run. I'll post a link to my favs soon!

If you want a super quiet one, you'll spend a little more. The sound during bursts ranges from 15dB (about the loudness of deep breathing during sleep) on a very high quality model to about 30dB on a less expensive one. 30db is the loudness of quiet conversation. And they only make sound (a soft hiss) during bursts. A very quiet model is better for sleeping if that's how you intend to use it. The noise of quiet conversation would keep me awake for example.

Perhaps the biggest benefit (aside from owning a better diffuser that doesn't spew mold) is that the essential oils you diffuse are anti-fungal, anti-viral, anti-bacterial, anti-microbial and do not have any pollen. So you are fighting airborne microbes as you make your space smell fresh and fantastic.

I look forward to your questions and hope you found this information helpful.