Life on the Scented Trail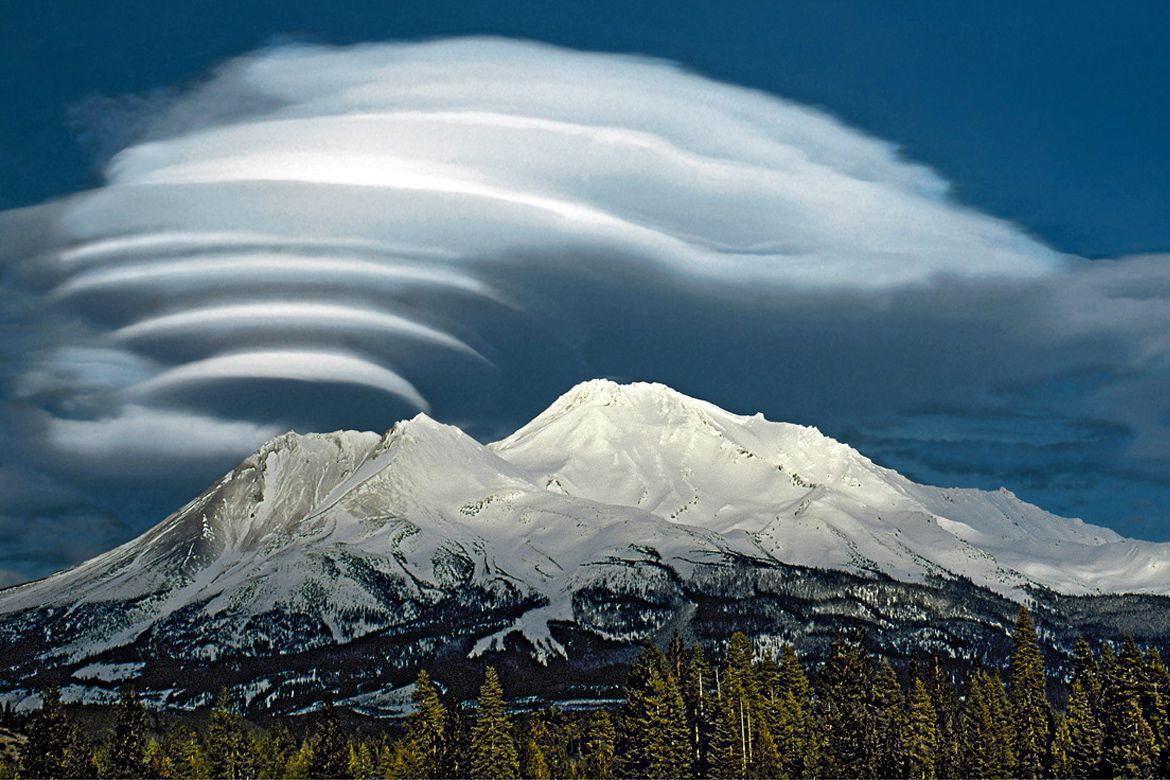 Welcome to our blog - 12 years in the making. Life on the Scented Trail is about our life. You may know that we decided to forego the typical corporate lifestyle for one that we wanted. And while it hasn't always been a bed of roses and we've certainly had our share of challenges, we've been blessed to be able to do all that we have - and to live as we have - and meet all the wonderful people that we have. We've been able to very literally 'follow Jane's nose' all over the world.
We hope you'll enjoy some of the behind the scenes looks into Jane, Rex and Ajne. We'll be talking about traveling, our favorite places and people, ingredients and science, lifestyle and personal growth and much more. We hope you will check back often, join us on our adventures and we look forward to your comments and replies.
Thank you! Without you, none of this would be possible.

Deja vu all over again

Jane and I have a tradition when we travel. We typically begin by going to a bookstore in each place we visit and seeing 'what pops off the shelf.' We describe finding a book as 'falling into our hands' because that is what literally happened on one of our first trips together. True story! As we looked at a lower shelf of books in Mendocino California, a book literally fell into my hands from a higher shelf. It turned out to be, The Celestine Prophecy by James Redfield. Jane and I spent that long weekend reading it back and forth to each other, often sitting in front of the crackling fire or lounging in the giant tub overlooking the rough, majestic oceanscape below the Albion River Inn. Of course, it would sound much more romantic if it wasn't for the visual of bath tubs ruined by those ED commercials! Sorry! Blame Cialis! But nonetheless, each book ever so subtly changed our lives. In the case of the Celestine Prophecy - no 'coincidence' seemed just a coincidence ever again.

A dream is born

Years later, it was Jane's birthday. We rented a cabin near Mt. Shasta in northern California. And as is our tradition, we went to the town's bookstore. The rich energy of Mt. Shasta led us to two books. One was called, Never Fear Never Quit by Joe Tye. The other was As a Man Thinketh by James Allen written circa 1903.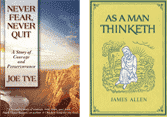 Never Fear Never Quit is about a man contemplating suicide because his life's dream is failing and about to drag down his family and all he loves with it. He perceives himself as a complete and utter failure and a burden to everyone and everything. But on his way to end it all, he meets a magical mentor. And just like George Bailey in the Capra classic It's a Wonderful Life, our protagonist gets to see things from an entirely different perspective. His change in perception, changes his outlook, which changes his fortunes. The other book, As a Man Thinketh, shares the powerful premise that "All that we achieve and all that we fail to achieve is the direct result of our own thoughts." This was years before The Secret or What the Bleep Do We Know.

From fulfilling to fulfillment

I wasn't on the verge of suicide at the time, but I was really stuck. And though I likely appeared successful to many, I felt mostly unfulfilled. I was searching for something. I had a very hard time appreciating the blessings that I had. How do I explain this? I was aware of my blessings. I felt I should be grateful for them. After all, no one was keeping me in a prison camp or torturing me. I felt selfish for feeling that way, but I just couldn't access my gratitude. For example, I owned a very successful company. Yet I felt like I worked for my business, rather than my business working for me. Jane too was working 70 hour weeks. She was designing jewelry for a company and selling it on QVC in the USA, Japan, UK and Germany. She was making lots of money, but burning the candle at both ends and getting worn down. Where were we heading? Could our thinking be creating our circumstances? Could we think and therefore live differently?

What do you want to do with the rest of your life?

So as we read the books back and forth, we paused for a moment - perhaps influenced by the vortex energy of Mt. Shasta - and I asked Jane, "What do you want to do with the rest of your life?" Without hesitation, Jane blurted out excitedly, "I want to blend 100% natural precious plant ingredients into sophisticated perfumes. I know there are companies that do it with synthetics. And I know there are companies making simple natural formulas, but there must be thousands of rare and precious plants with incredible smells and combinations that no one is doing."
And she asked me, "What do you want to do?" With surprising clarity I said, "I feel like I need to simplify my life. I want to do something artistic. I want to wake up and be excited about the day. And I feel drawn to the Earth like I need to plant something, nurture something, grow something - maybe distill something."
Well, it seems a seed was planted that day in the mind's eye of the Universe because only a few years later we were blessed when L'Oreal bought our company in a planned roll up of its distributors. This allowed us to begin our "life on the scented trail." A bounding book began a tradition that carries on to this day. And this 'coincidence' led to the birth of Ajne.
In the memorable words of my Great Uncle Chuck, a fervent believer in the power of Mind and who used It to cure his own cancer, "Two men looked out through prison bars. One saw mud. One saw stars." Here's to appreciating both Life's mud and its stars.