Large Space Aroma Diffuser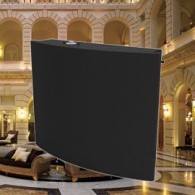 What is a commercial diffuser? A commercial diffuser is used for large spaces or business applications. They feature high powered pumps and state-of-the-art technology that micronizes liquid aroma diffuser oil and turns it into scented air. Commerical diffusers are normally implemented via the air ducting.

Click here for an example of an example of how we help businesses scent their space. For more information about scent diffusion, click here. Questions? Click here to email us about your project. Ajne is the 100% natural, healthy oil diffuser experts.

---
Showing 1 to 2 of 2 (1 Pages)